The EU Corporate Sustainability Reporting Directive (CSRD): A Game-Changer in Reporting & Storytelling (yes, storytelling)
Empowering Sustainable Business Narratives: Unpacking the Impact of the EU Corporate Sustainability Reporting Directive (CSRD)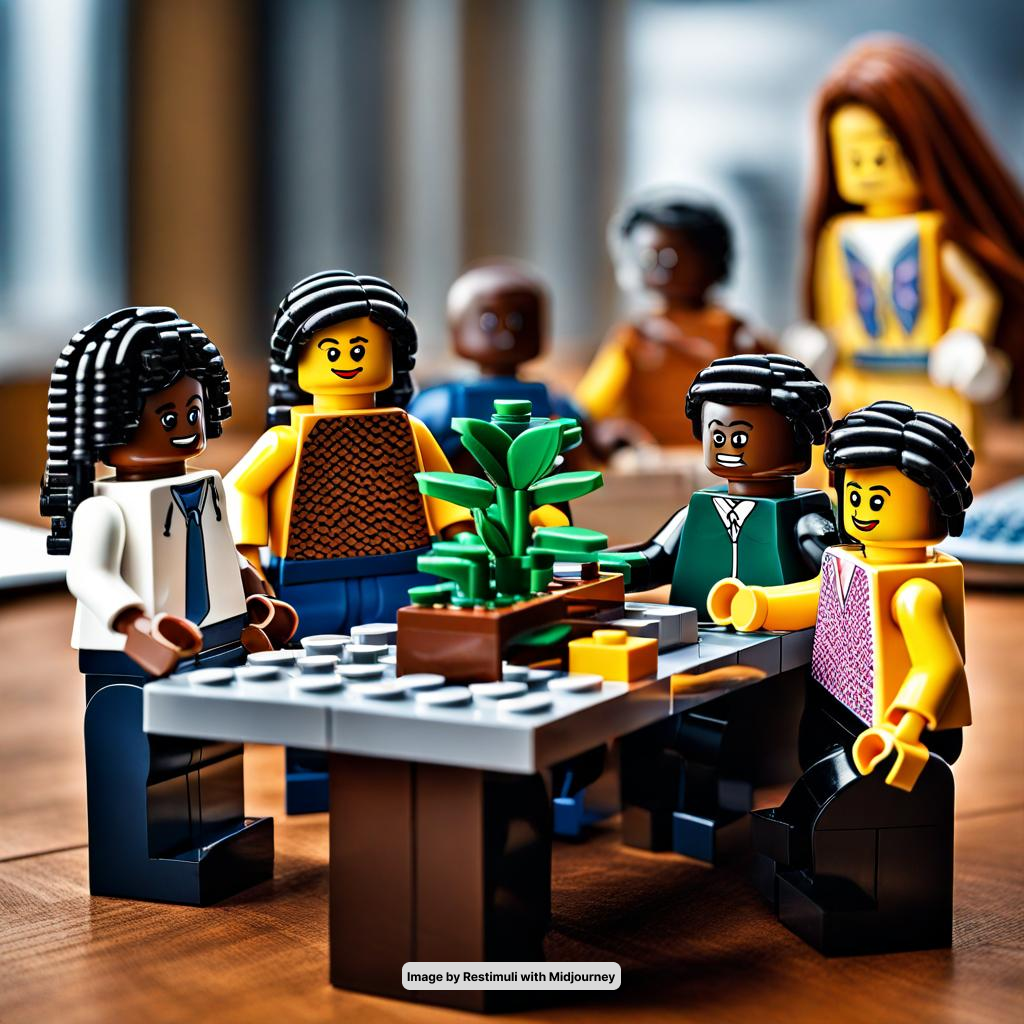 In the world of business and investments, transparency and storytelling are more crucial than ever. For businesses across a spectrum of industries, providing a clear insight into their sustainability efforts is essential. Here, we delve into the EU Corporate Sustainability Reporting Directive (CSRD) and how it stands as a turning point for companies to tell their sustainability stories, embracing both their progress and vulnerabilities.
Embracing Transparency
CSRD is the EU's way of aligning sustainability reporting with financial reporting. In simpler terms, it's about companies sharing stories about their impact on the planet and its people and vice versa. This initiative will begin rolling out in 2024 and is a more ambitious version of its predecessor, the 2014 Non-Financial Reporting Directive (NFRD).
Who's in the Loop?
Almost 50,000 companies, primarily in the EU, fall under this directive. This includes large companies, listed SMEs, and some non-EU companies with substantial operations within the EU. It's a broad umbrella, covering businesses of varying sizes and sectors.
Unpacking the Story
Companies will be narrating their sustainability tales with more depth, covering environmental efforts, human rights, employee treatment, anti-corruption initiatives, and diversity. These stories will appear in annual reports, allowing stakeholders a closer look into the company's dedication to making a positive impact.
A Look Into the Future
Reports will include both qualitative and quantitative information, revealing a company's past, present, and future. This approach ensures that companies are painting a fuller picture of their journey, including their aspirations and the steps they are taking to reach them.
Assurance & Standards
To ensure the stories companies tell are accurate and reliable, an independent assurance provider will review the reports against sustainability reporting standards, which are being developed by experts in European financial reporting.
Accessibility & Digital Transformation
CSRD is all about making information more accessible. Companies will feed their information into a digital open-access database, ensuring a wider reach and better engagement with their narratives.
Opportunities and Benefits
CSRD isn't just a mandatory chore; it's an opportunity. It reduces the risk of "greenwashing", enhances credibility, and offers companies a platform to attract investments and differentiate themselves in the market.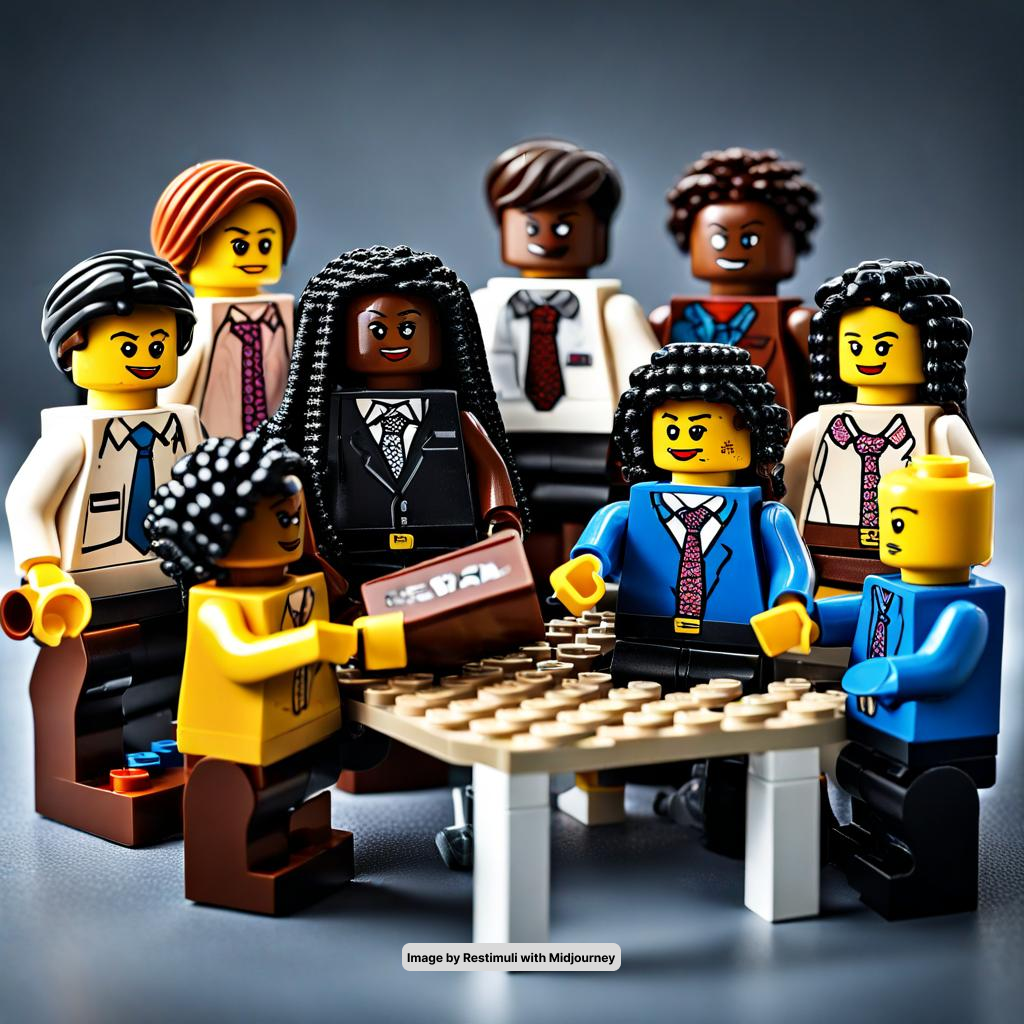 A Positive Narrative
Companies should see CSRD as a canvas to portray their commitment to a greener, more equitable future, demonstrating tangible climate action and aligning their plans with science-based parameters.
Why Now?
The increased demand for sustainable choices from investors and consumers alike makes this the right time for CSRD. It's about instilling confidence in the green investment market and establishing public accountability.
Connecting the Dots
CSRD is part of a larger framework, the European Green Deal, aimed at transforming the EU into a modern, resource-efficient economy with no net emissions of greenhouse gases by 2050.
A Global Perspective
While similar reporting mechanisms exist globally, like those from the SEC in the United States and TCFD in the UK, Europe is setting the pace with extensive and ambitious reporting through CSRD.
Crafting Your Story with Restimuli
Navigating the world of suppliers and aligning with companies sharing your ESG values is complex. That's where Restimuli comes in, allowing you to discover companies making a real, positive impact, enabling you to align with those sharing your values. Restimuli streamlines the search for companies that are transparent about their ESG values, offering an interactive, informative platform that makes sustainability information accessible and comparable.
Final Thoughts
The introduction of CSRD is a stepping stone towards a future where companies openly share their sustainability stories, their achievements, and their ongoing efforts. It's about embracing transparency and progress, and it opens up a realm of opportunities for companies to connect with stakeholders on a deeper level, highlighting their journey and commitment to a sustainable future. Restimuli is at the forefront, aiding companies and stakeholders in aligning values and commitments, fostering a network based on shared ambitions for a better tomorrow.
---
Want to make your company's ESG initiatives resonate with audiences? Join Restimuli, the business directory that connects companies based on their shared commitment to responsible practices. Here, storytelling isn't just welcomed; it's celebrated. Because when it comes to ESG, it's not just about what you've done, it's about how you tell it.
---
Don't Miss Out!
If you haven't already, make sure to subscribe to Restimuli Publication to receive all our updates directly in your inbox.
Quick Plug
At Restimuli, we're all about helping companies showcase their ethical and sustainable operations. By creating a company profile and digital storefront in Restimuli's business directory, it is now easier than ever to market your products and company values online. Contact sales at restimuli.com today to find out how we can help you!
Thank you for being part of our journey. Together, we are making it easier to understand, evaluate, and engage with companies committed to ESG values.
Also, we at Restimuli have decided to organise things a bit and will be creating and maintaining a set of RESTIMULIscapes. RESTIMULIscapes organise the landscape of ESG values in the essential industries across all critical categories and provide clarity to a complex system in an online map. Our Pharma RESTIMULIscape is out and we are in the planning stages for RESTIMULIscapes across other key industries (Transport/Logistics, Chemicals, PPE, Medical Devices, Diagnostics, Polymers, Sanitisers, etc.). Stay tuned for future updates.
Until next time,
The Restimuli Team
---
So, what did you like about this post? Come say hello on X!
---
Where to find us:
Follow us on X: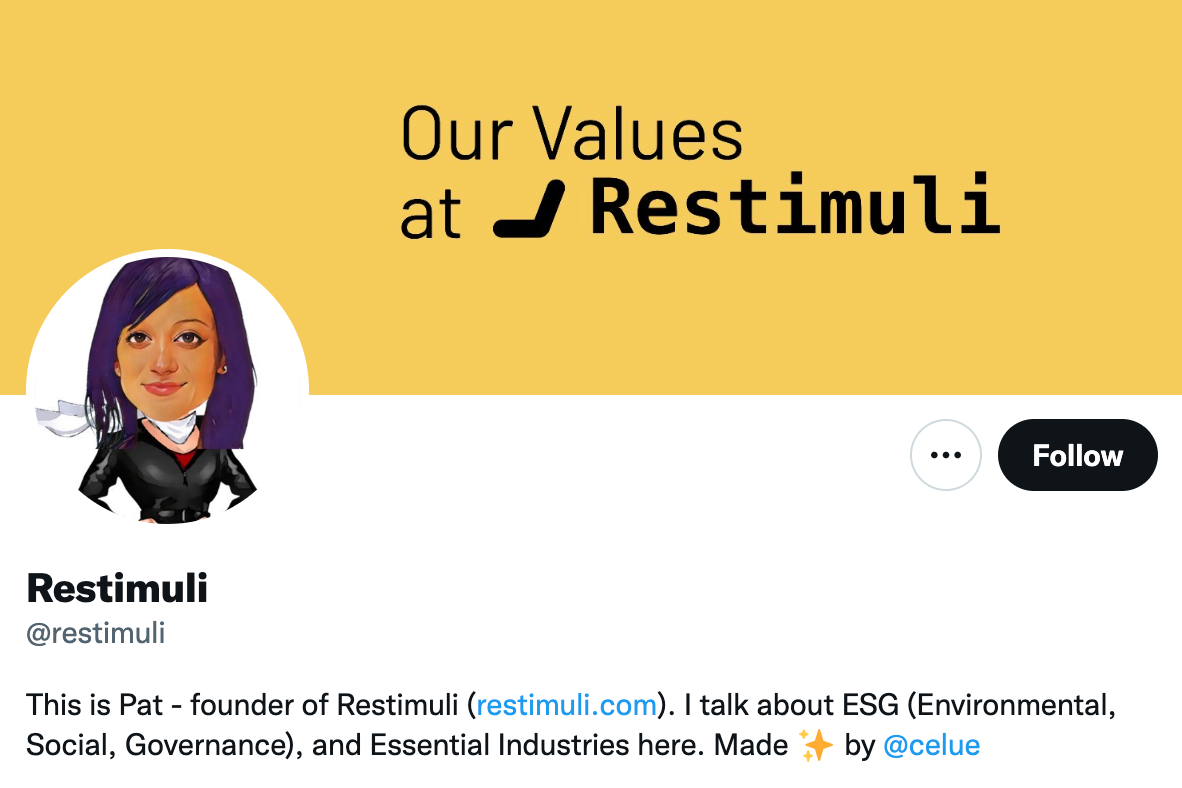 You can always get our latest writings directly to your email address by subscribing to Restimuli Publication.